Crucial MX300 1050 GB SSD Benchmark
12 octombrie 2016, 07:18pm
After a series of trials with other SSDs, I gave the Crucial MX300 1050 GB a shot and performed a speed benchmark. I was pleasantly surprised to see that SSDs have evolved over the past few years and the difference is noticeable also - with the high speeds that SSDs have today, it's hardly noticeable when you go from 400 MB/s to 450 or 500 MB/s. Comparing the MX300 to the Vertex 3 or to the Agility 3 series, which are about 4 years old by now, one can safely say that the difference is indeed significant (just as a reminder from my previous post with the Vertex 3, that SSD got a score of under 700 points at the time).
However, the best thing about the newer generations is that the access time has been significantly improved, and that
does make a difference
.
I tested the Crucial MX300 in three different consecutive tests, just to see performance improve gradually. The first test included an antivirus software turned on for the test machine used, a second test was done with the antivirus software turned off, while the third test was done on a completely empty partition of the same SSD. Results may be seen below and are completely on-par with the other benchmark results for this particular model.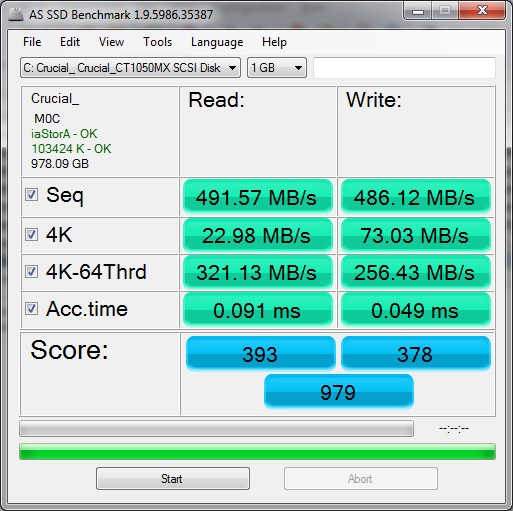 The first test. Antivirus on.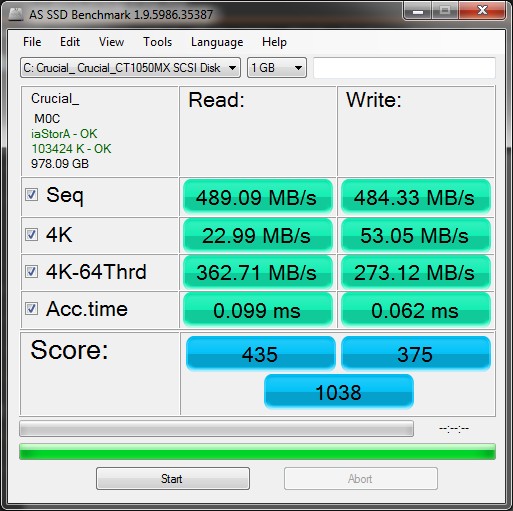 The second test. Antivirus off.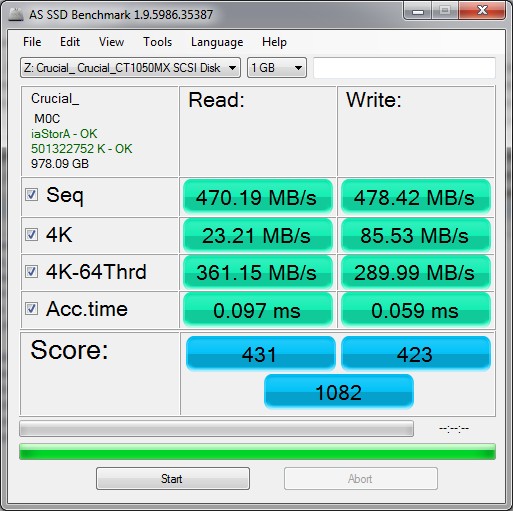 The final test. Antivirus off, empty partition.
Access times are good and, although they seem to vary slightly, still very fast. If you can get this SSD for an affordable price - it's well worth it.